Working together for clean athletes
Anti-Doping Norway (ADNO) and The French Anti-Doping Agency (AFLD) signed a bilateral agreement on Thursday 14 February. French Ambassador Jean-François Dobelle was present during the signing.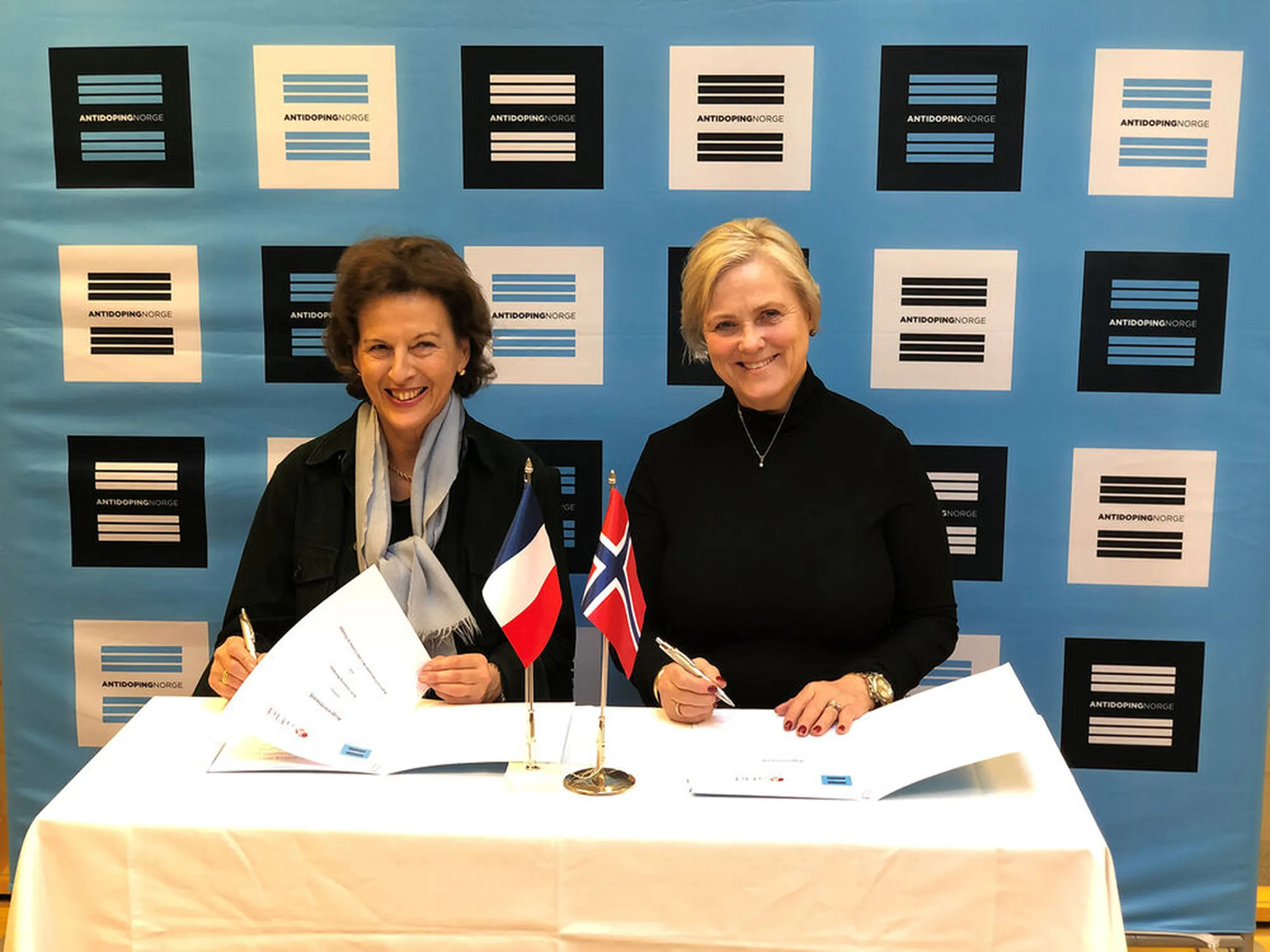 AFLD President Dominique Laurent and ADNO Chair Thorhild Widvey during the signing of the collaboration agreement. Photo: Lars Vestad
The agreement was signed at Anti-Doping Norway's headquarters in Oslo. It has a duration of three years, and aims at strenghtening the national anti-doping programs in both nations through the exchange of knowledge and experience.
AFLD wad represented by President Dominique Laurent and General Secretary Mathieu Teoran. Mrs. Laurent signed the agreement together with ADNO's Chair, Mrs. Thorhild Widvey.
In addition to the new agreement, ADNO and AFLD also have a reciprocal testing agreement since 2015.
ADNO Chair Thorhild Widvey, French Ambassador in Norway, Jean-François Dobelle and AFLD President Dominique Laurent. Photo: Lars Vestad