- Presenters with broad experience and great influence
Professor Harrison Pope of Harvard and Clément De Maillard from Interpol among the presenters at our international conference.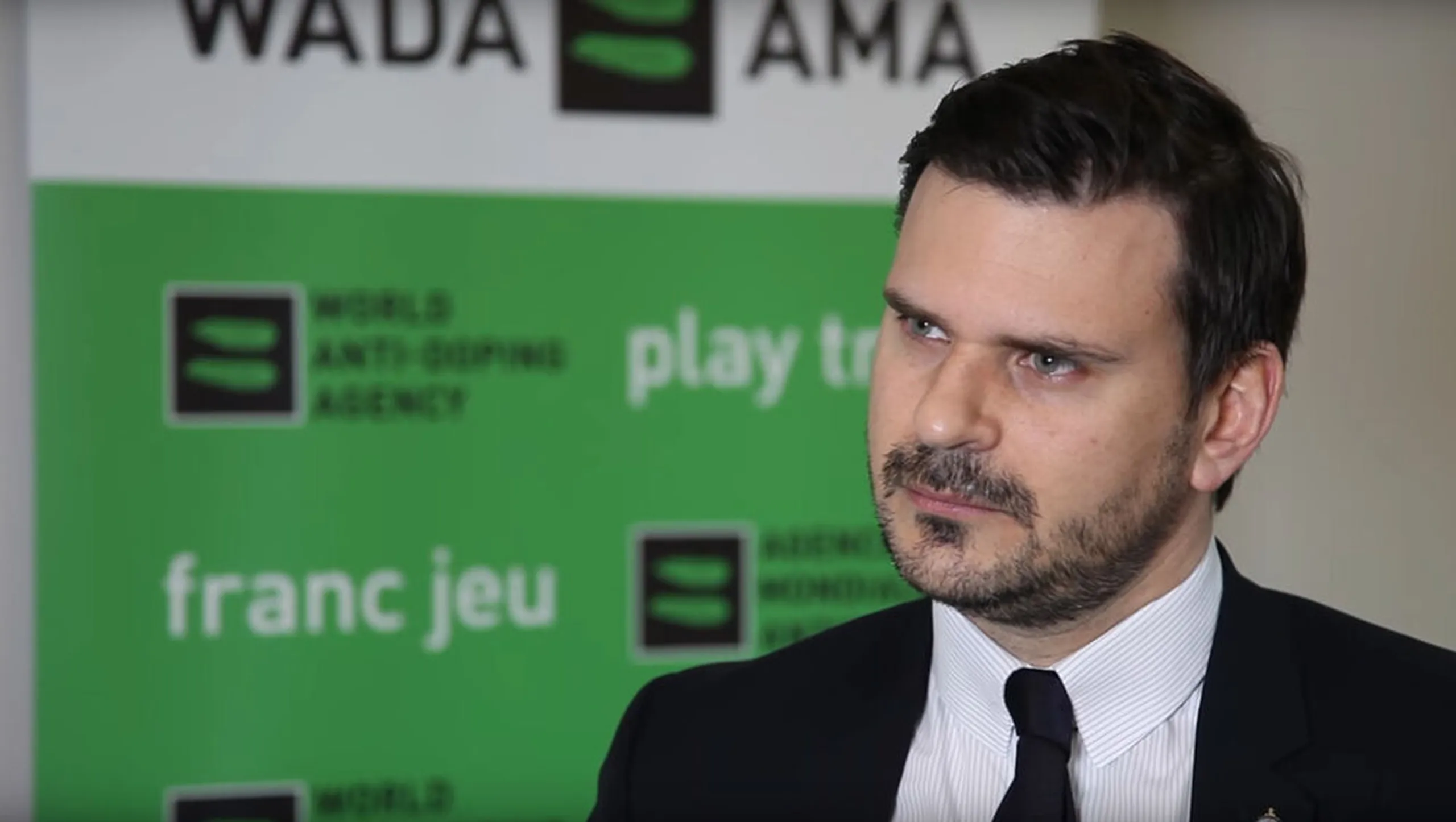 Clément De Maillard, head of Interpol's anti-doping unit. Screencapture/WADA Talks
Anti-Doping Norway and the Ministry of Health and Care Services are organizing an International Conference on Doping and Public Health in Oslo from 7th-9th June. Other stakeholders involved are WADA, the Ministry of Culture, the National Police and the Directorate of Health.
The list of presenters is nearly complete. We can already confirm that USADA's CEO Travis Tygart and WADA's Director General, Olivier Niggli, are among those who will give a speech.
International conference:Register here
We are also very proud to confirm the presence and contribution of the following presenters: Prof. Harrison Pope of Harvard Medical School, Clement De Maillard from Interpol, Prof. and Director Ines Geipel of Doping-Opfer-Hilfe and WADA's Vice President Rob Koehler.
- We are extremely pleased with the speakers we have secured. These are people with broad experience and great influence within their field, says Anti-Doping Norway's CEO, Anders Solheim.
- A fantastic opportunity
The Minister of Health and Care Services, Bent Høie, the Minister of Culture, Linda Hofstad Helleland, who in 2016 was appointed Vice President of WADA, and Anti-Doping Norway' s CEO Valgerd Svarstad Haugland will inaugurate the Conference on Wednesday 7th June, and so will CEO Solheim.
Read also:- A great opportunity to make our mark
During the 2 ½ day Conference, a great number of relevant topics will be presented and discussed, such as: harmful effects of AAS use, cooperation with police and customs, supplements, prevention and training, fitness industry, local and regional programs and medical treatment of drug-related disorders.
- This is a fantastic opportunity to acquire new and updated knowledge from Nordic and International leaders within their field.
Doping as a health challenge among youngsters is an issue that hits many, and for the first time we have created a seminar that is offering parallel sessions for key professions.
- Those who wish to focus on medical issues and treatment can attend that session, those who wish to learn more about Prevention work in the community can attend a session addressing this topic, while police and customs that are working to uncover doping can attend a session focusing on this, says Mr Solheim.
Social Problem
The overall purpose of the Conference is to focus on the challenges linked to doping as a social problem, and where part of a training culture is off track, appearance being stronger than the health benefits of exercise.
- Participants at this Conference and Workshop will leave with valuable knowledge and new perspectives, so they are better equipped to prevent doping in local communities, he said.
The target audience for the Conference are employees at anti-doping organizations, Police, Customs, Health personnel, Fitness industry, Researchers and others who encounter the challenge of doping in their everyday life.
Registration deadline for the seminar is 1 April 2017.
Program, more information and registration: Click here!