Anti-doping agreement for X Games Norway 2017
A unique agreement if X Games Norway is to take place in 2017.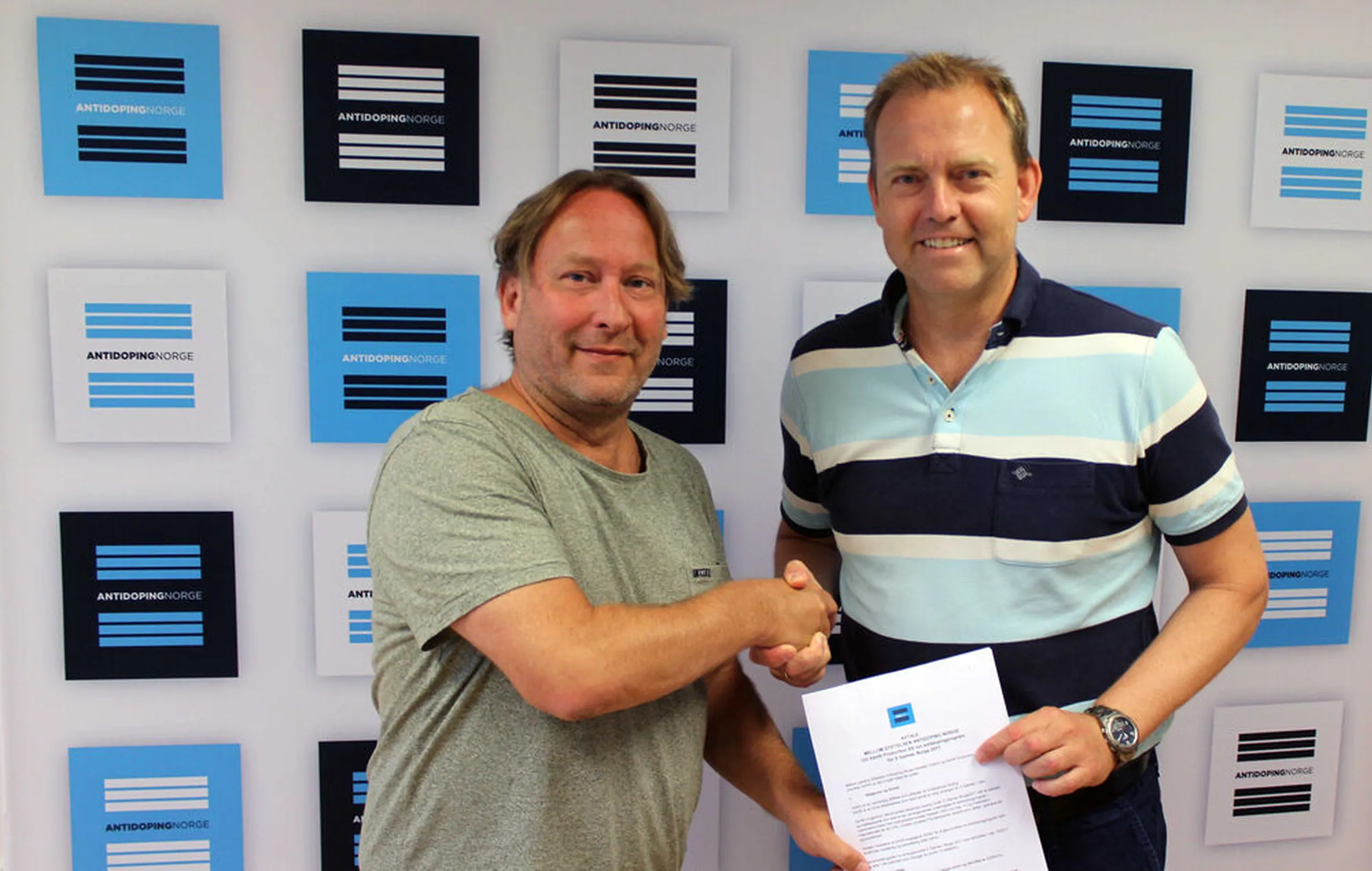 Henning Andersen, CEO of SAHR, and CEO of Anti-Doping Norway, Anders Solheim.
Today, Anti-Doping Norway and SAHR signed an anti-doping agreement for X Games Norway 2017. The X Games concept is owned by ESPN.
The anti-doping programme is in accordance with the rules and regulations outlined from The World Anti-Doping Agency (WADA) in the World Anti-Doping Code. It includes in-competition testing, similar to big international championships, and anti-doping awareness.
The agreement applies to all ski and snowboard athletes. X Games Norway will take place provided that the event receives the necessary approval and financial support of relevant parties involved.
- We are pleased ESPN has agreed to follow the international anti-doping rules of the World Anti-Doping code (WADC) for X Games Norway 2017, says Anti-Doping Norway's CEO, Anders Solheim.
The Minister of Culture has made it clear that all sporting events that seek financial support must be run in accordance with the WADA rules. X Games Norway is a private event with no formal relation to WADA. This agreement is therefore unique.
- We are proud to be able to include an anti-doping programme in such a major event as X Games Norway. It is equally important to protect clean athletes, as it is to look after the athlete's safety, the audience's experience of the event and safeguard environmental concerns, says SAHR CEO Henning Andersen.
- X Games Oslo was a success on many levels and this marks an important first step, clearing a path for continued discussions. We're appreciative of the efforts being made for a potential future X Games event in Norway, says Tim Reed, ESPN X Games vice president.